My Long was originally the name of a small wet market in My Thanh Commune, Giong Trom District, Ben Tre Province which was famous for selling rice paper cakes. Through generations, the My Long rice paper cakes have become well-known in other parts of the Mekong Delta and the country as well.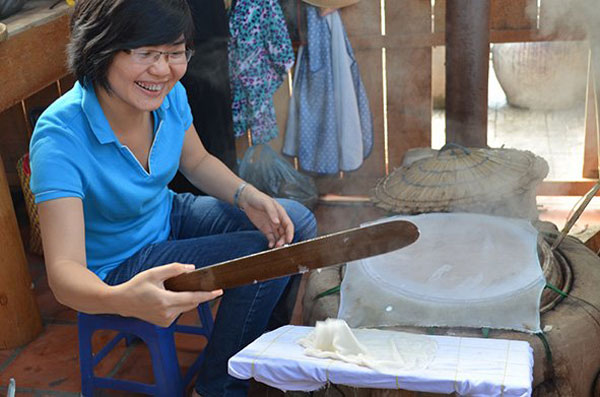 Having heard of the rustic rice paper made from rice and coconut milk and grilled over burning coal, I took part in the process of making the cake from mixing rice flour with coconut milk, spreading dough to grilling the cake. Rice paper makers in My Long are truly artisans.
The type of rice used for producing this cake should be grown in Tra Vinh Province because it is drought-resistant.
Meanwhile, coconuts used for the cake must come from My Long area because sweeter and greasier coconut milk can be extracted from their flesh.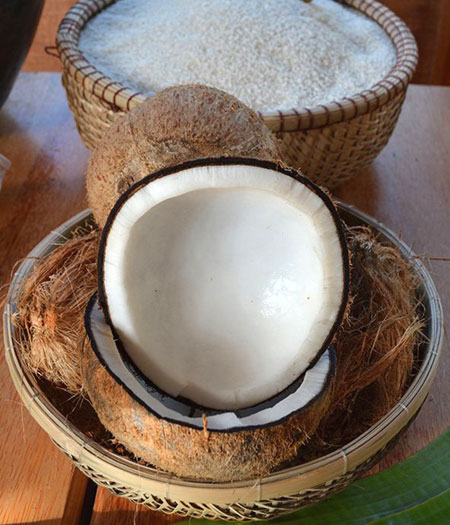 With rice flour and coconut milk as two main ingredients, people in My Long turn out different types of rice paper with different flavors as they add sesame, milk, yolk, ginger, Chinese barbecue and dried shrimp.
Only experienced makers are able to mix rice flour with coconut milk and spread dough. Dough should not be sticky and the cake should be thin and have a perfect round shape.
After being spread, rice paper cakes will be put on plates made from coconut leaves. The cake must be dried by enough sunlight because they can be crunchy and easy to be broken if it is exposed to much sunlight.
The cake must be grilled on burning coal and the maker is required to quickly turn over the cake constantly to make it well done.