In addition to famous tourist sites as sand dunes and Bau Sen, Binh Thuan, a province in central Vietnam, is also home to the only multicolored stone ground of Vietnam.
 About 200 km to the northeast HCM City, Binh Thuan is endowed with a long coast, rocky mountains, and green forests with pristine and glamorous beauty.
 Ta Cu is a favorite destination of trekkers.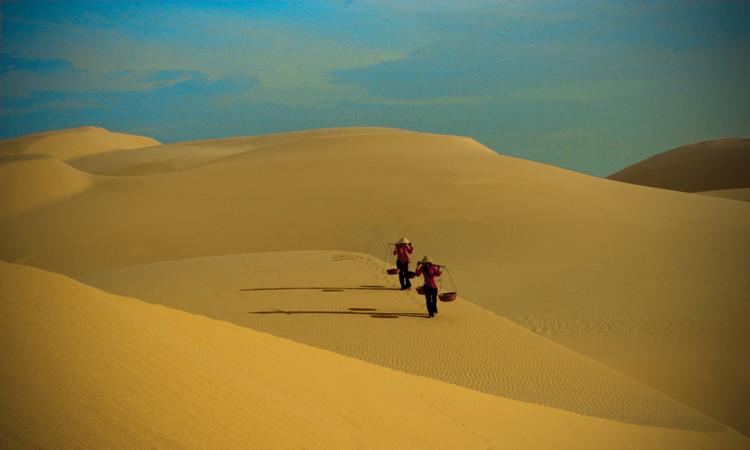 Despite the harsh climate, this land has beautiful landscapes, from the blue sea to rock mountains and vast sand dunes.
Dragonfruits or pitaya is a specialty of Binh Thuan. Ham Thuan Nam district is the kingdom of pitaya.
Lying amid white sand dunes, Bau Sen is a precious gift of nature.
Very near Bau Sen is Bau Trang.
Ke Ga Lighthouse is a new destination for tourists.
The Rock Water Bay, not far from Ke Ga Lighthouse, is a favorite for couples to take wedding photos.
The multi-colored stone ground has been recognized as a national record in Vietnam.
The road from Mui Ne to Hoa Thang is one of the most beautiful coastal roads in the country.
Binh Thuan has two groups of ancient cham towers – Po Sah Inu and Podam.