This clip was produced by Cannon Asia about Hue City. It's very lovely and impressive clip about the lifestyle, people, beautiful landscapes …. He introduce the clip as below:
"I am a westerner who lived in Hue for 1 1/2 years in 2005-06. The city is my second home. Every part of this video hits me – riding across the White Tiger Bridge on a motorbike, eating at Huyen An restaurant and monks at Thien Mu Pagoda. Wonderful video!"


Hue is one of places, which has many cultural heritages. Up to now, there is no places like Hue remaining a lot of originally historical vestiges as in this ancient Capital City.
Recommended tour:
Director: Michael Graf
Production Company: Spot Filmworks Ltd.
Client: Canon Asia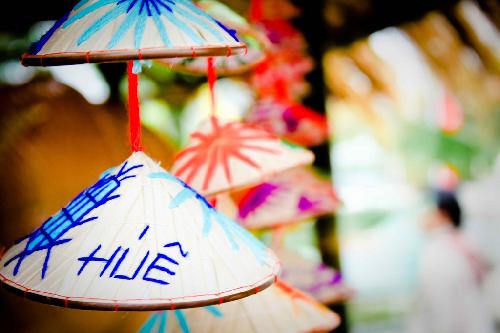 Cute girl in Hue
Imperial city
Thien Mu Pagoda
Life on Perfume river
Entrance of old house
street in Hue
countryside in Hue
school girls in Hue
Tailor
Bun Bo Hue (Hue noodles specialty)
Dong Ba market in Hue